Roller door for garages – Resident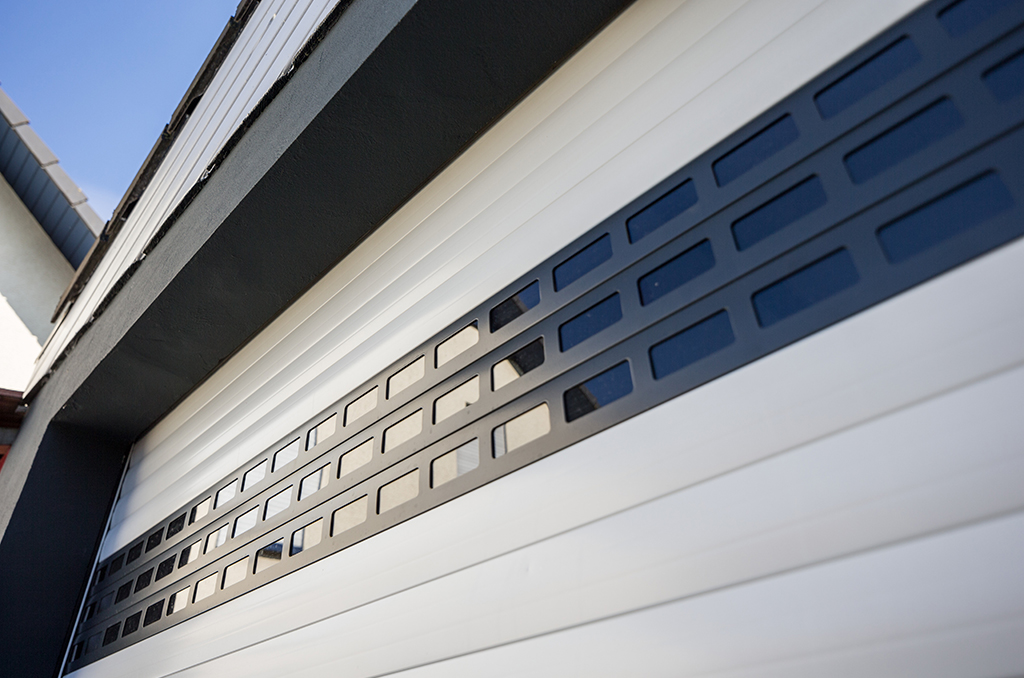 Presenting Resident, the XL space saver among garage doors. With this aluminium model, the door curtain is stowed in a roller shutter box above the door, leaving both your garage walls and ceiling completely free.
This ensures maximum space gain, particularly in garages that are already tight. Furthermore, the slats are also optimally protected from dust, dirt and damage. In addition, the premium roller door offers you extensive, custom equipment options so that it can be perfectly adapted to the design of your property.

What is the big advantage of Alulux roller doors?
Our motorised roller doors for garages are manufactured from start to finish in Germany and thus feature reliable brand quality in accordance with the applicable DIN-EN safety standards. TÜV certification guarantees, among other things, excellent colour fastness of the products.
The Resident all-aluminium garage door is technologically state-of-the-art and we use the highest quality materials. Since the door is simply retracted horizontally along the guide rails, all the more space remains available in front of the garage, which can be used to its full extent. In addition, safety is enhanced because there is no danger of a door tipping down.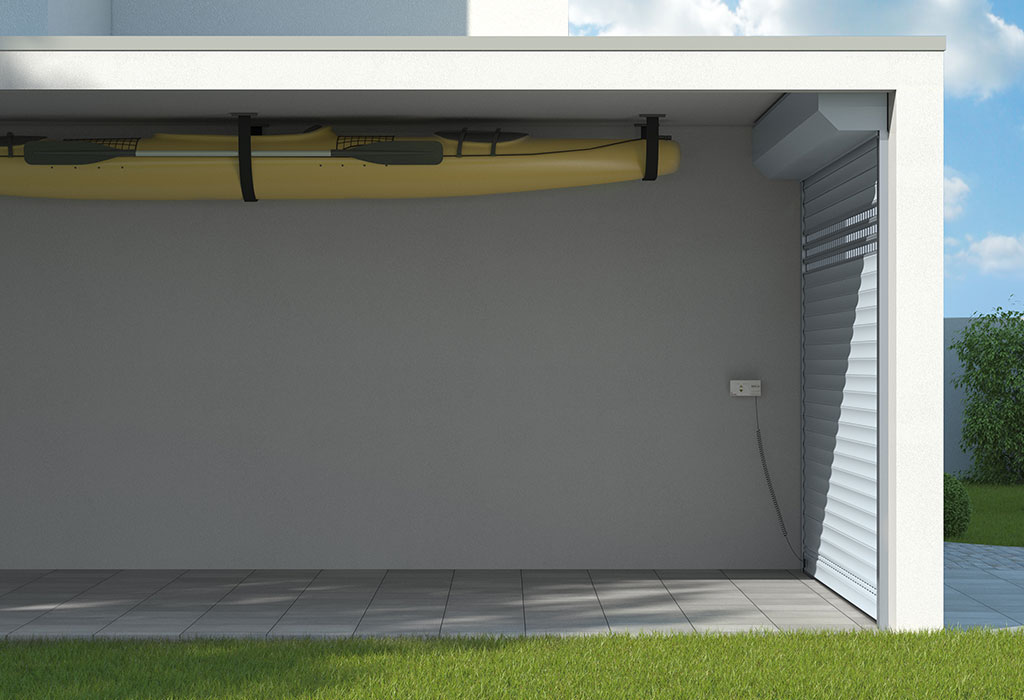 What are the characteristic features of the roller garage door?
It is suitable for an incredible opening width of up to 540 cm, so it can also easily open and close a double garage at the touch of a button. The door is manufactured to your required dimensions, accurate to within a millimetre. The door curtain consists of individual slats and is available in 12 standard colours.
At least 25 cm of space is required in the lintel area for installation. In return, you can use 100 per cent of the interior space of your garage without intrusive suspensions, metal rollers or the like restricting freedom of movement or posing a possible risk of injury. This leaves enough space for stowing bicycles, play equipment, tyres, tools or garden accessories.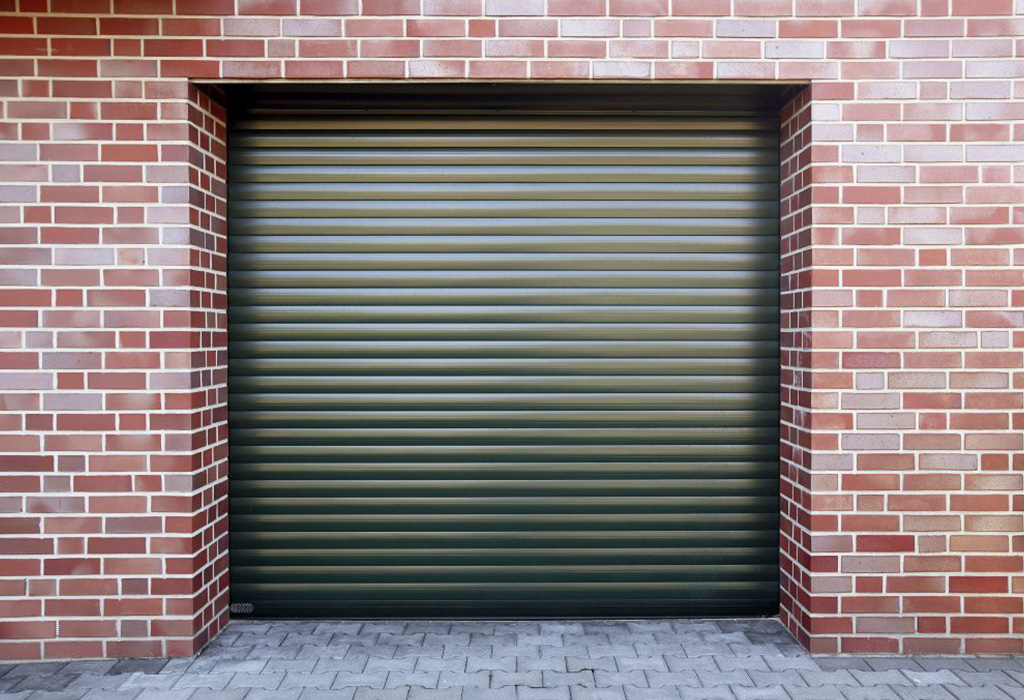 What features are standard?
Resident already comes as standard with a powerful integrated motor drive. There is also anti-drop device, and the aluminium shutter housing is completely enclosed. The curtain terminates in an end bar including a 22 mm bulb seal.
Thanks to the smooth guidance, the flexible slats are wound up very evenly and with little noise. Convenient control at the touch of a button or locking system is also as standard. The door surface can also be designed in a variety of colours.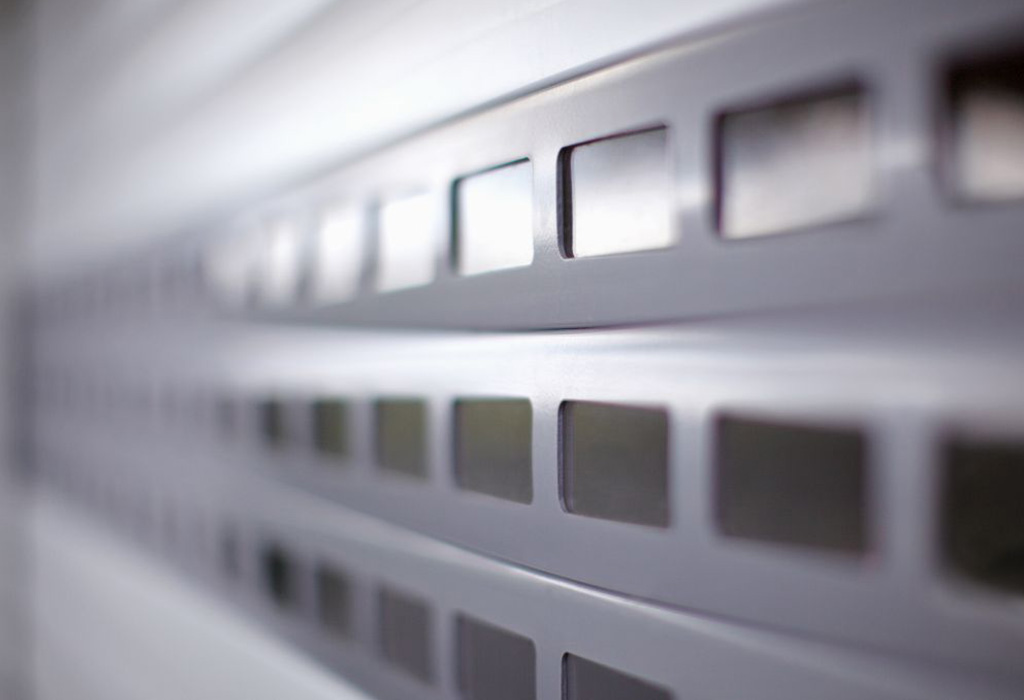 What optional equipment increases the functionality of the roller garage door?
A practical window profile is available for anyone who needs natural light in the garage, for example to set up a workbench there. An obstacle detection system can also be installed for added safety in the entrance area. Additional extras include a high-quality roller bracket to protect the material when taking in the profiles, emergency unlock inside and outside, a convenient wireless remote control and extended transmitters.