In-wall roller shutters – Punext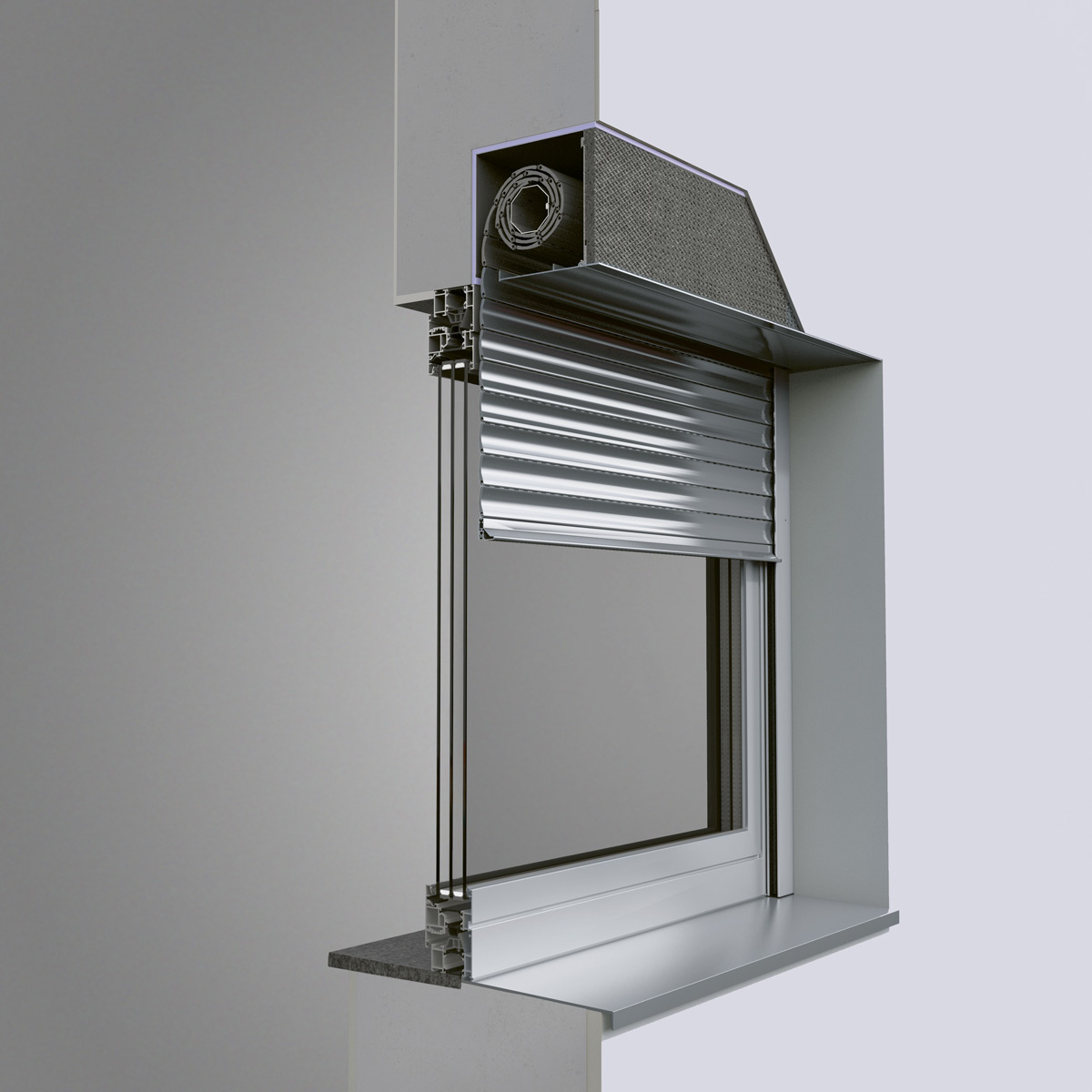 With new buildings, you usually have the chance to choose the best roller shutter solution from the outset. In-wall roller shutters from Alulux are the perfect choice if you want the shutters to blend as unobtrusively as possible into the appearance of your property. This is because there is no aluminium box visible either on the brickwork or in the window recess.
What characterises Alulux in-wall roller shutters?
In addition to all the advantages of classic front-mounted roller shutters, Punext in-wall roller shutters have another plus: Because they have comprehensive Neopor insulation, thermal bridges are effectively prevented and the interior temperature in your rooms is maintained. This, in turn, pays off in terms of your heating costs and also protects the environment.
The roller shutter box is fully enclosed and not visible from the outside because it is perfectly embedded in the brickwork. This gives your home a clean-lined, contemporary appearance. Installation is nevertheless extremely simple and the roller shutter systems can also be maintained easily from the outside.
At Alulux, we make no compromises when it comes to the material used and work with the highest quality aluminium. All processing takes place in Germany and is therefore subject to very high quality standards. This guarantees a highly weather-resistant and durable product.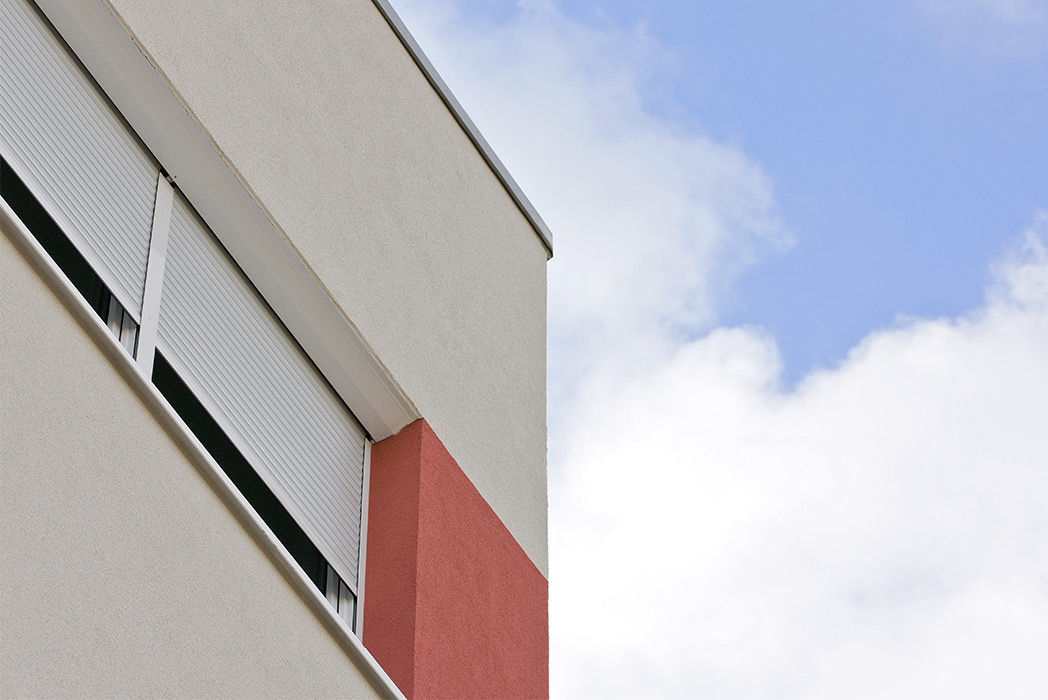 Are there different Punext versions available?
The corresponding in-wall roller shutter box is available in extruded and roll-formed versions. Its standard market dimensions are 125 mm, 137 mm, 150 mm, 165 mm, 180 mm and 205 mm. You can choose between 90° and 20° angle formats. All variants come standard with energy-saving Neopor high-performance insulation.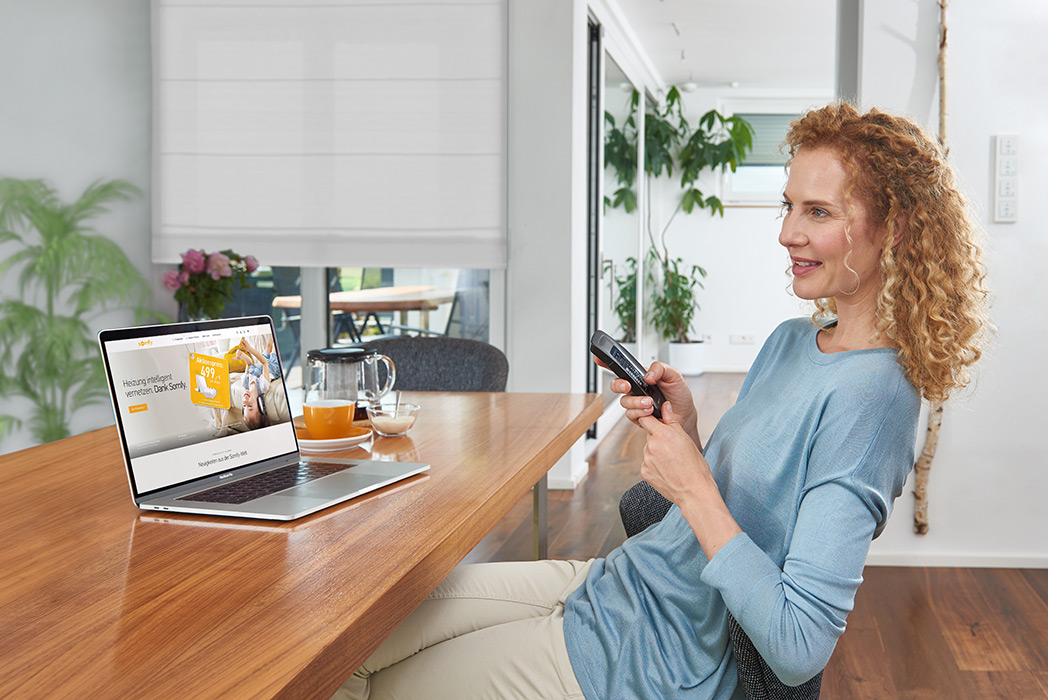 How can an in-wall roller shutter be operated?
You have various options here. Most homeowners opt for a convenient motor drive that allows you to raise and lower your roller shutters either by built-in wall switch or by remote control.
This can also be paired with a mobile app at any time. If you prefer manual operation, this can be done via either a belt mechanism or crank.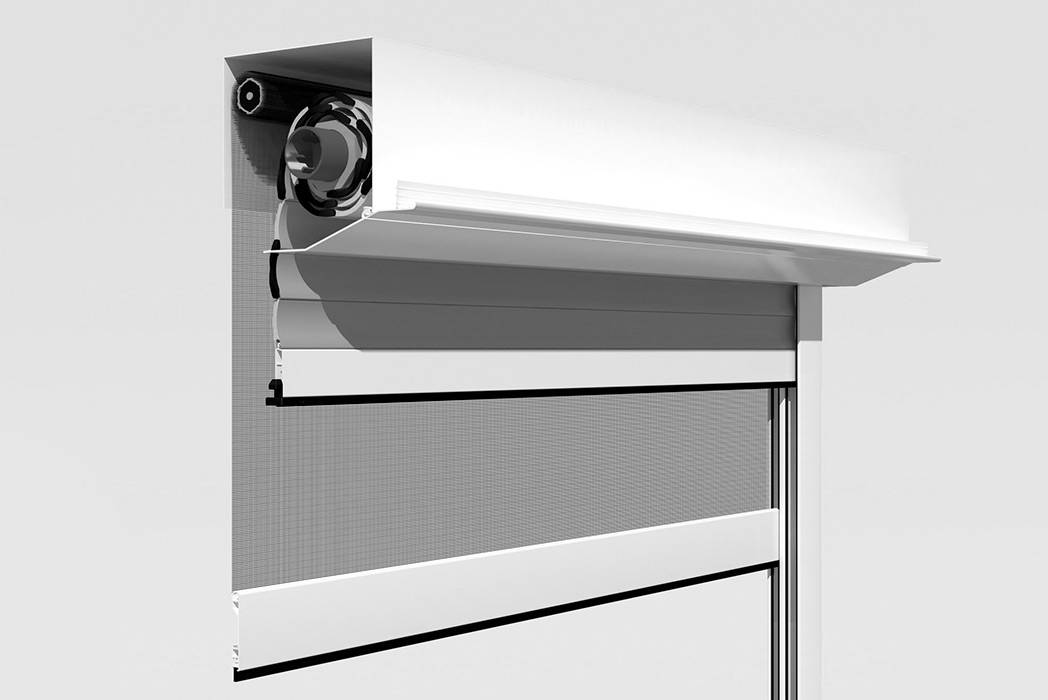 What about optional extras?
One option is to add a 2-in-1 insect screen when installing the in-wall version of the roller shutter system. This reliably keeps mosquitoes or spiders away so that you can sleep with the window open.
There is also the Punext-PLUS version with insulation on the back of the box and insulated guide rails. This further increases the overall energy efficiency of your roller shutter system by quite a bit.