Security roller shutters with increased burglary protection – Qompact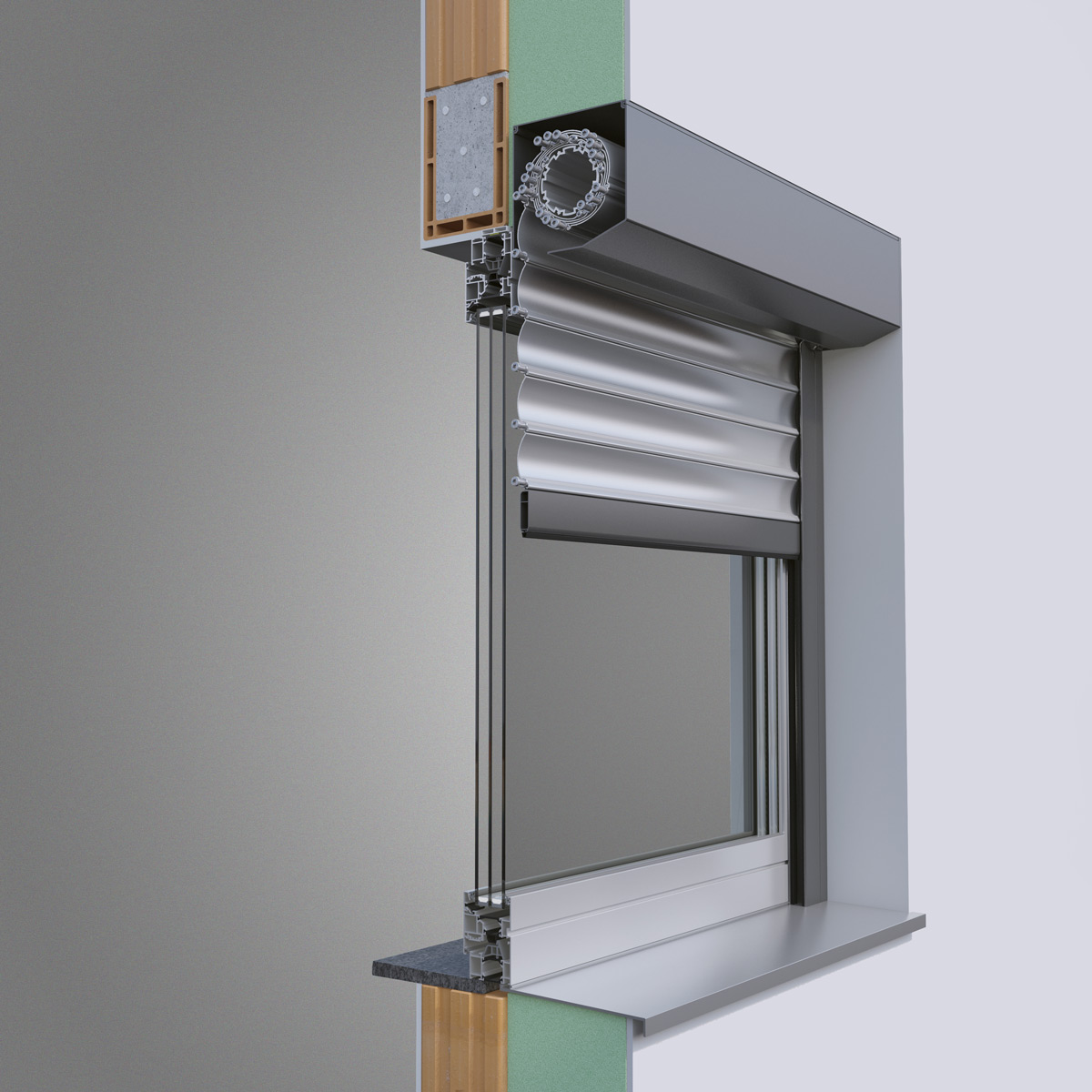 Owners want to protect both private and commercial properties in the best possible way against intruders, burglary or even vandalism. In addition, severe weather, storms or extreme weather conditions can make it necessary to securely shield your windows and balcony doors with the help of particularly reliable roller shutters.
This is where our Qompact product range comes into play, providing optimum protection for the glass fronts of industrial facilities as well as shops, restaurants or sports facilities, for example. Car dealerships, event locations or glazed showrooms also benefit enormously from these burglar-proof roller shutter systems. And they also make perfect sense for side entrances to private homes that are hidden from view.
The aluminium box is considerably smaller than other comparable models. And this despite the fact that with most buildings, the roller shutter stowed in it has to cover a considerable element height. Qompact can also be easily installed in confined spaces or in the counterclockwise rotational direction on the façade. The entire system is made of extruded aluminium.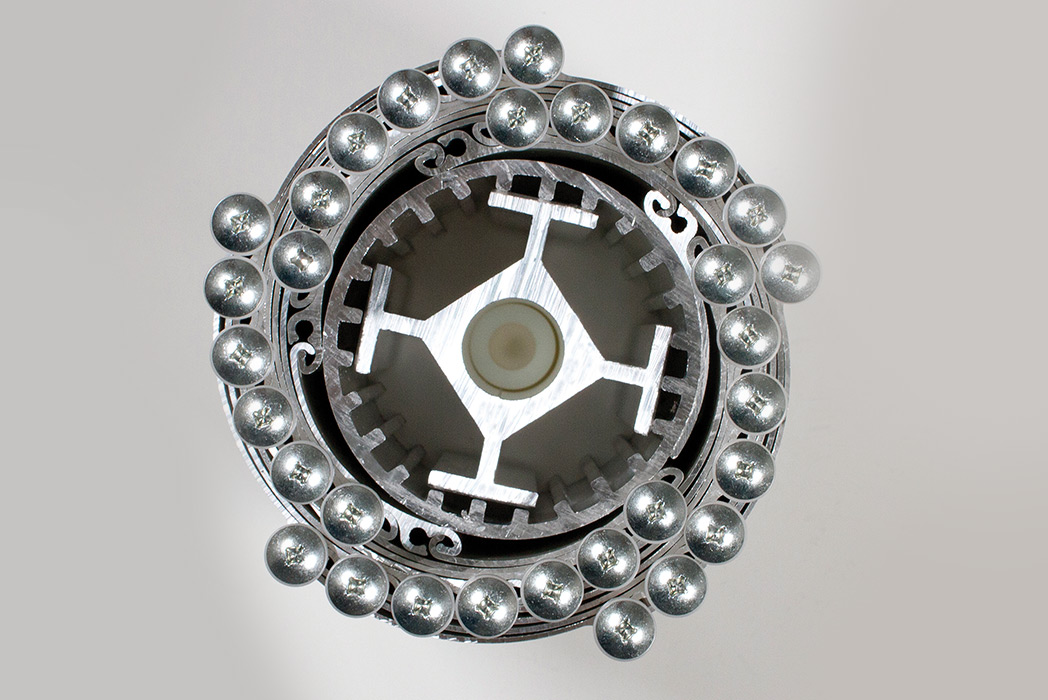 What distinguishes security roller shutters from conventional blackout systems?
They have a significantly higher resistance to direct force and thus protect your property much more effectively against burglary and damage. They can also be used indoors to provide the best possible protection for the premises in question – for example, to close off individual shop sections or on separate entrances in a block of flats.
The above-average dimensions, in particular, of our Qompact products are surprising, capable of covering window fronts with a width of up to 4.40 m. Despite the large surface area, the slats fit into very compact aluminium boxes because they nestle perfectly together to allow very tight winding. For instance, the box for a window pane 3 m in height measures just 18 cm in diameter.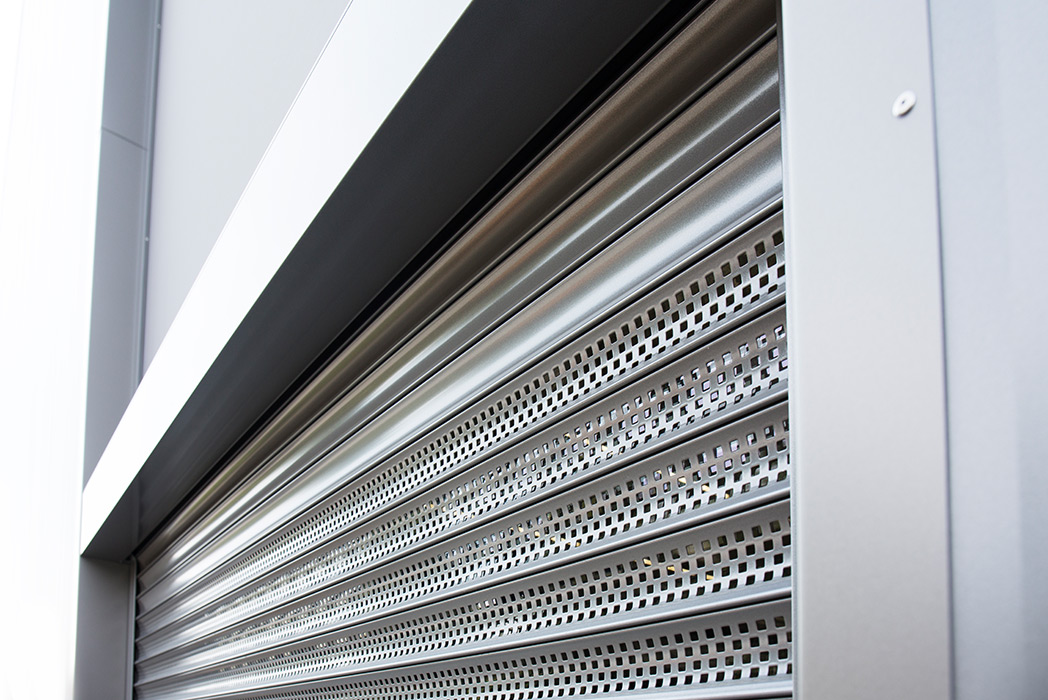 What makes our Alulux security roller shutters so unique?
To make the electric roller shutters burglar-proof, the complete system is extruded in compliance with strict quality criteria. Production takes place entirely in Germany using state-of-the-art technology. The material is particularly shock and impact resistant and has been proven to withstand the forces of strong storms.
The HQ premium surface is powder-coated as standard, which guarantees the best surface protection against corrosion and scratches. All Qompact versions are equipped with an electric motor as standard. This makes them much more convenient to operate. But it also has another positive side effect: The integrated motor brake prevents the slats from being pushed up manually.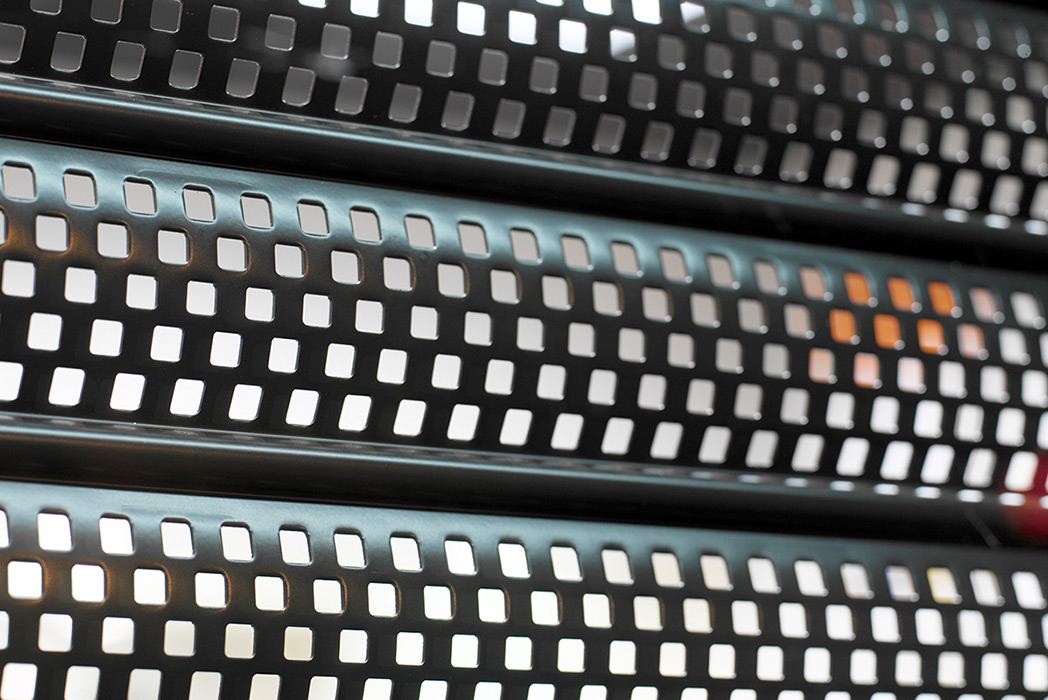 Are there different Qompact versions available?
You can order burglar-proof roller shutters with punched or unpunched profiles and also select sizes appropriate for the requirements of your property. The angle format is either 90° or 20°, with a round roller shutter variant available as an alternative. An extensive range of colours ensures that the system is a wonderful visual match for the rooms to be protected.
Operation is usually by radio remote control, although you can also have a personal access code set up for increased security. This ensures only authorised persons can operate the system. An io drive for connection to a smart home system is also available as an option.