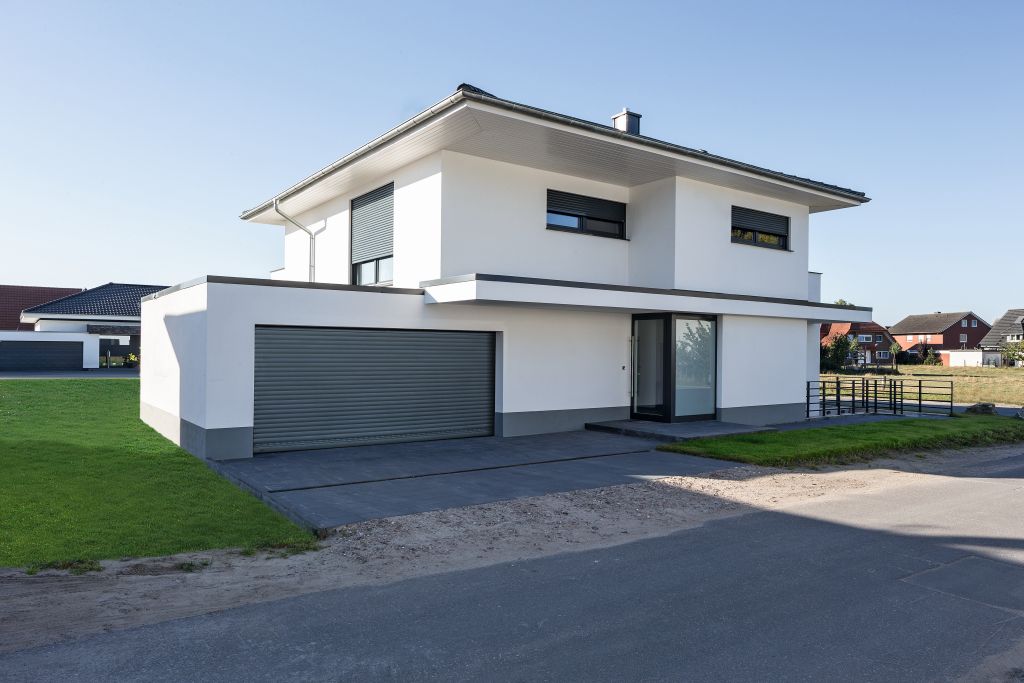 For low garages, you don't want to lose space unnecessarily with a bulky tilt door. Our overhead door offers the absolutely perfect solution in this case. With a space requirement of just 8 cm above the drive-through area, it still leaves enough free space on the garage walls for attaching shelves or hanging bicycles and the like.
The curtain of the high-performance door system glides smoothly over rollers that are mounted on the garage ceiling, so your freedom of movement within the garage is not restricted. Closing can be stopped at any time, which allows you to freely determine how far to open the door. Operation is pleasantly quiet and can be controlled in a variety of ways.
In addition to the high-quality materials, the wear-free roller locks also help to ensure a reliably long service life. A generous range of equipment is already included as standard, but you can expand this with additional features. Like all Alulux garage doors, the complete Detolux range is manufactured according to DIN-EN safety standards and has the corresponding TÜV certification.

How can the overhead door be adapted to individual needs?
It can be adapted to roof pitches up to a maximum of 10 per cent. The system can be manufactured to within a millimetre of your required dimensions to suit the conditions on site. Opening widths of up to 400 cm are possible. Installation requires a lintel height of at least 8 cm, with 17 cm being ideal.
In terms of visual design, you have the option of 12 standard colours, thanks to which your garage door can be matched to the architectural style of the property. However, you can also use it to make a bold statement, which can add interest to the appearance of your façade.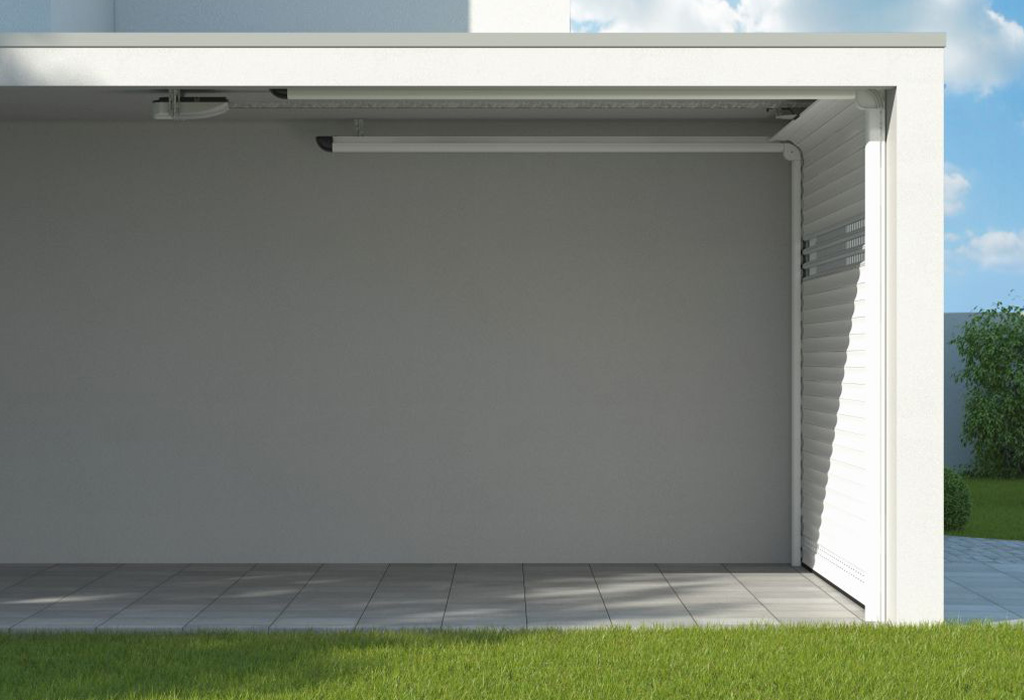 What are the notable features of Alulux overhead doors?
The high-performance Detolux door system is made of weather-resistant solid aluminium. Its door curtain consists of individual slats that are pulled along the garage ceiling one after the other. With this design, the slats need not be wound up as they are in a roller shutter box. The door also does not swing outwards, which provides more safety and additional space in the area in front of the garage.
What extras come as standard with our Detolux range?
Thanks to the built-in silent running system (LLS), it glides extremely silently over the attached side rails. An anti-drop device on both sides keeps the slats in position. The garage's interior lighting is conveniently integrated directly into the ceiling drive and the standard ventilation profile ensures a pleasant indoor climate.
Increased safety is of particular interest to families with small children. Obstacle detection using electronic sensors helps here. An anti-opening lock built into the drive motor prevents wilful pushing up of the slats, which terminate in an aluminium end bar. A convenient wireless remote control with a large radius provides for easy operation.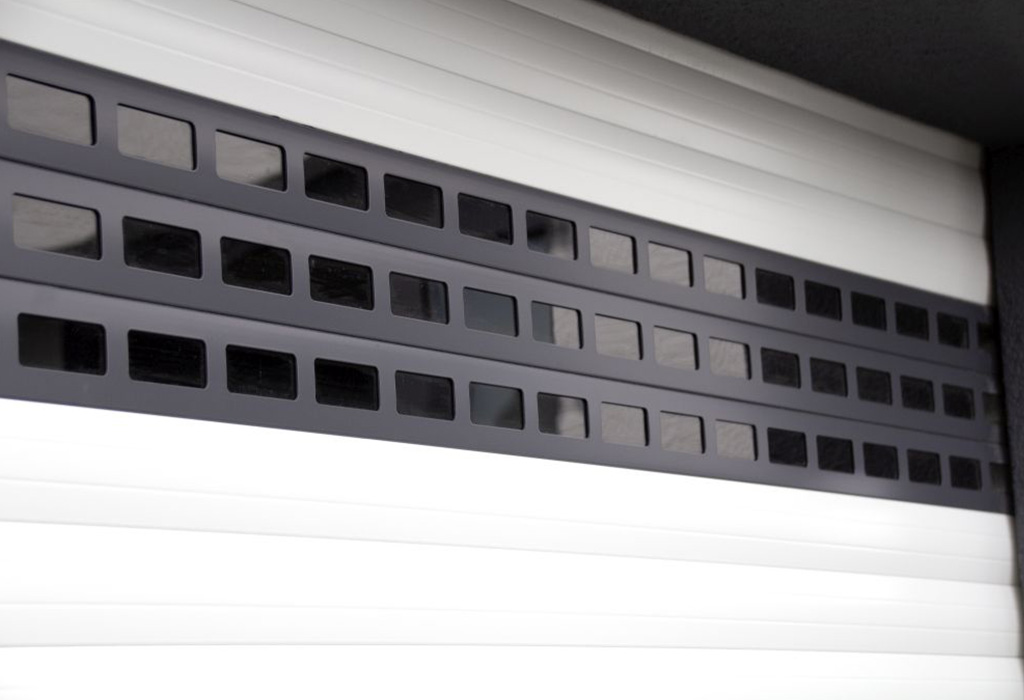 What practical optional equipment can be fitted as required?
Both a solar and battery drive are available to complement the regular electric drive. If you do not want a solid door curtain can have windows fitted on request. In addition, emergency unlocking from inside and outside can be installed. A numeric keypad provides additional burglary protection.