PVC top-mounted roller shutters – Tanext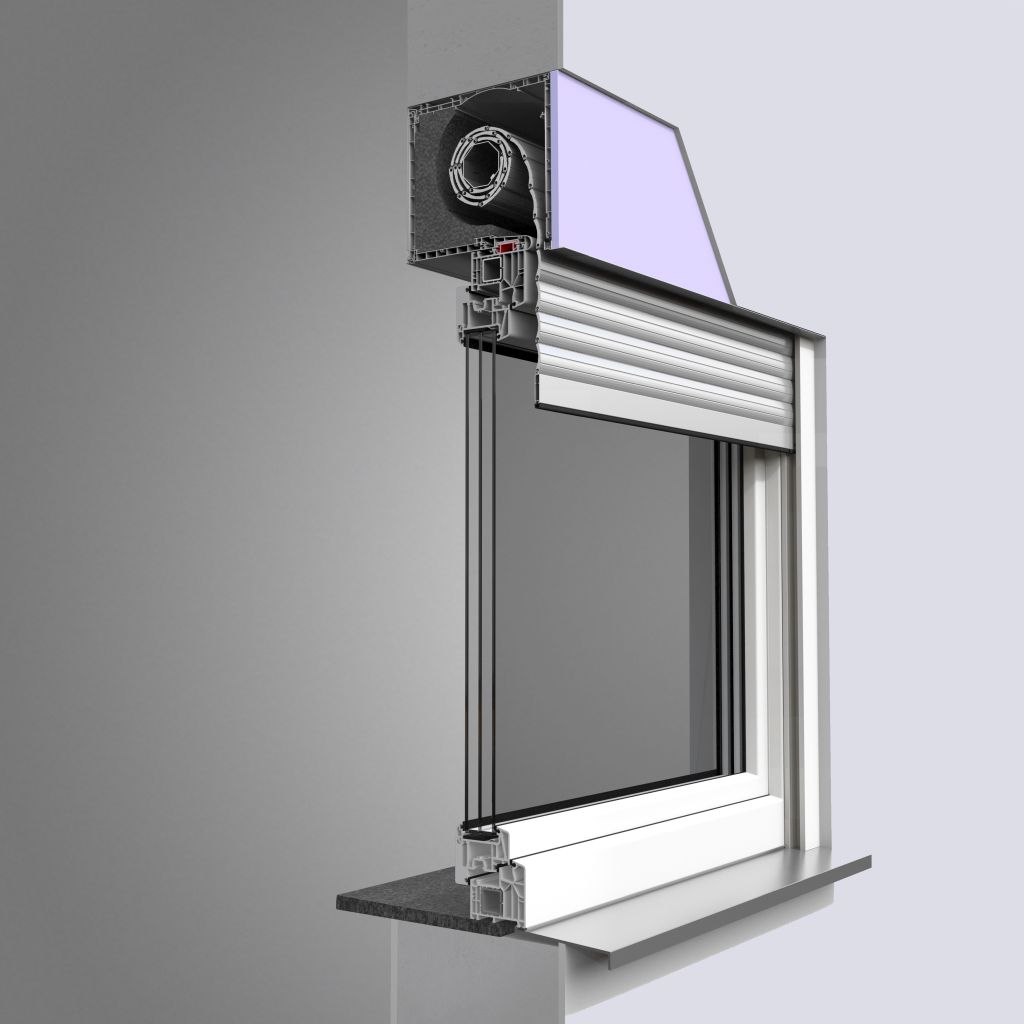 PVC roller shutters can be a very good, cost-saving solution for your windows, both with a new build and when renovating an existing property. This is because they are pre-mounted on the windows to be installed and later installed with them in a single step. There are no further installation costs for you, and the the system forms a complete unit visually, to suit your personal wishes right from the start.
The particularly low-maintenance all-rounder system fits all conventional window formats and is compatible with various types of masonry. Thanks to the wide range of designs, the PVC systems can be optimally adapted to your home, both in terms of colour and the specific features.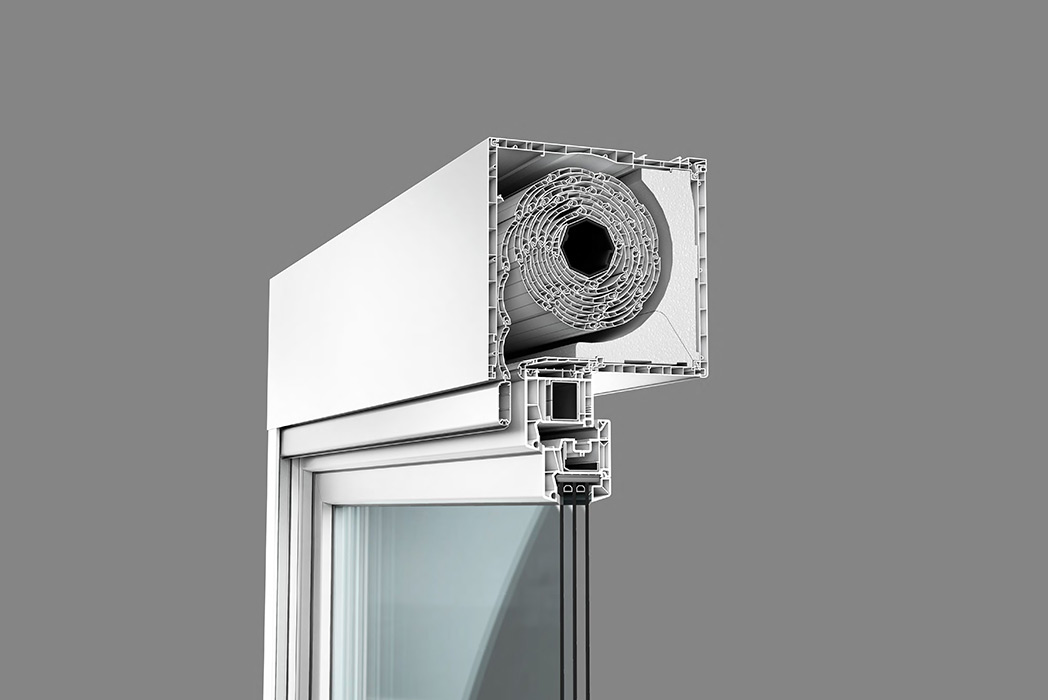 How is a Tanext roller shutter system constructed?
The top box is made of robust, extruded plastic with side components made from injection-moulded plastic. It is primarily suitable for rendered brickwork, facing brickwork and EIFS façades and is brought to wall thickness with the help of angle beads and high-quality Styrodur baseboards rendered on both sides.
The slats are resistant to weather and light, as well as easy to clean. The integrated Neopor insulation in combination with the specially developed side insulation ensures very good energy efficiency. High-quality aluminium adapter profiles establish a solid connection to the window below.
Steel side plates provide more stability through additional fastening of box and frame. The convenient head piece with channel also has an anti-slip device for the associated motor cable. A bottom slat made of extruded aluminium with a rubber seal ensures quiet closing and prevents the shutters from freezing up at low temperatures.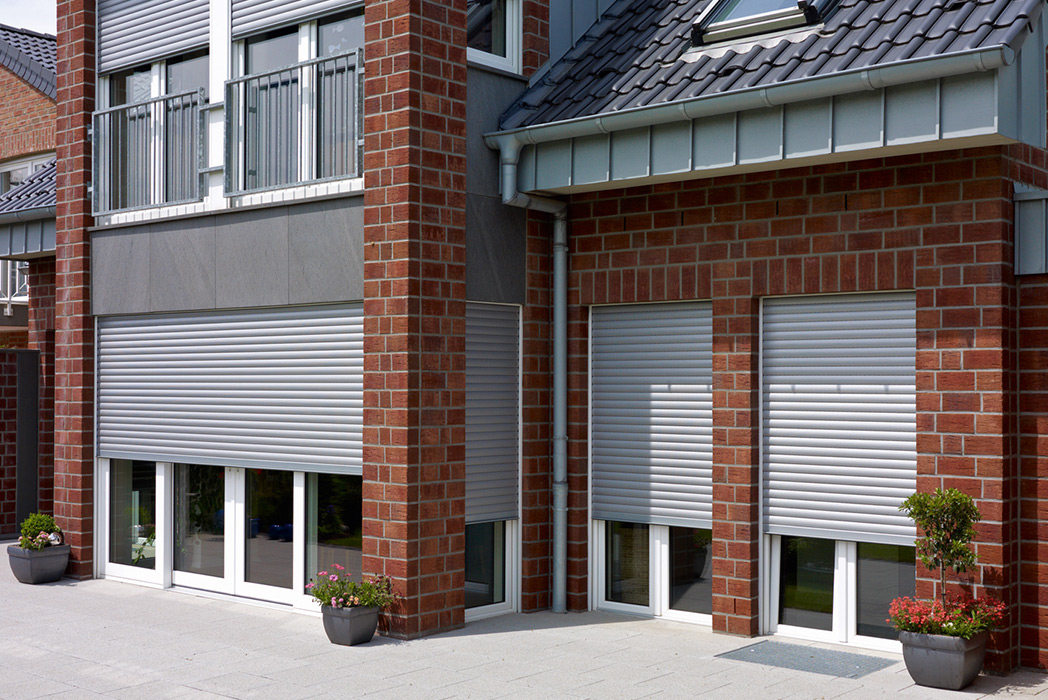 What are the advantages of Alulux PVC top-mounted roller shutters?
First, the resulting homogeneous façade appearance and the significant cost and time savings due to simultaneous installation with the windows. Second, the hinged maintenance element inside allows for flexible inspection options. The top-mounted roller shutter systems can also be adapted to your home in many ways. Furthermore, they are suitable for the larger frame widths of patio doors and sliding elements, for example.
Our Alulux quality promise also applies to this PVC product line, of course, which is manufactured on the basis of state-of-the-art engineering technology.The box casing was matched to the currently available colour portfolio and the wood finishes of European premium window manufacturers for an absolutely uniform overall appearance.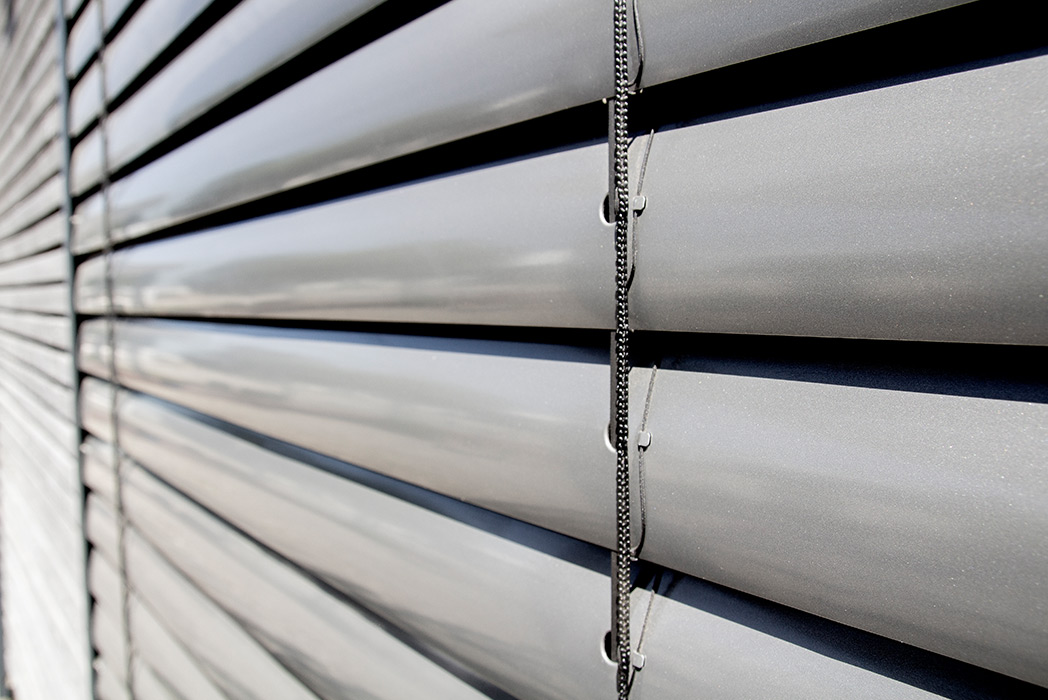 Which Tanext variants are available?
The roller shutter boxes are available in the three sizes 175 mm, 210 mm and 235 mm for all frame sizes up to a roller shutter element height of 400 cm. For the curtain, you can choose either the standard PVC profile or a foamed premium aluminium roller shutter profile. Another possibility is the use of external Venetian blinds, both beaded and in the form of flat slats made of aluminium. Configure your external Venetian blinds yourself with the Alulux stack height calculator.
In terms of accessories, we offer both an integrated anti-push-up lock and a close-meshed insect screen. The choice of comfort motor drive or crank leave you plenty of freedom regarding how to conveniently operate the PVC top-mounted roller shutters. Variants with a standard belt mechanism or swivelling mini-belt winder are also available.