Front-mounted roller shutters – Varimaxx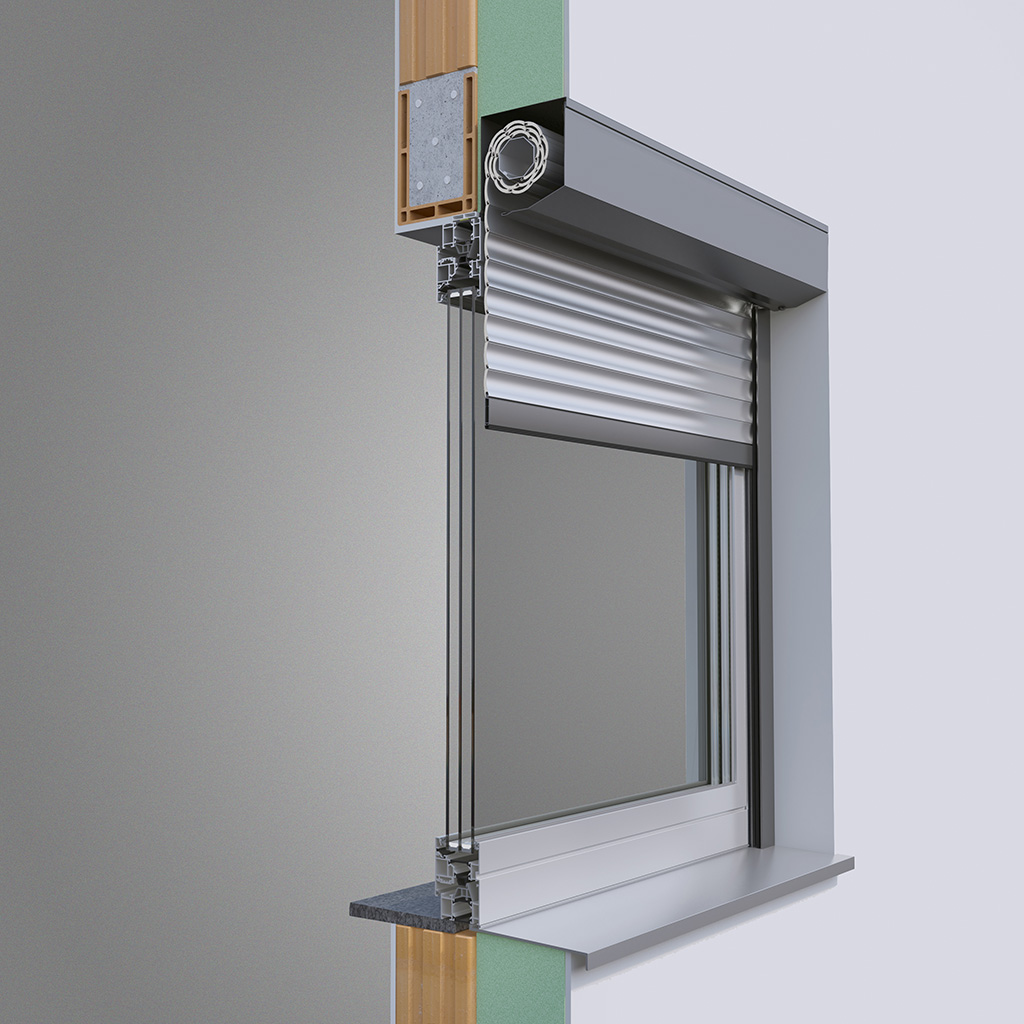 The great advantage of front-mounted roller shutters for your windows is that they can be mounted on the exterior wall without too much effort. The Varimaxx models are installed in the window recess, thus the window opening retains its original size. And since the insulation layer of the wall structure is not damaged, you don't have to worry about energy losses.
Why are Alulux front-mounted roller shutters made of aluminium?
We want to furnish your home with the best quality and therefore only work with high-quality materials. The properties of aluminium are much better suited to the production of front-mounted roller shutters than are those of PVC. It is not only much more durable, but also corrosion and weather resistant, making it a long-lasting companion.
Aluminium can also be processed with high precision, enabling the production of bespoke front-mounted roller shutters. Furthermore, aluminium guarantees better colourfastness compared to other materials due to its favourable surface structure. At Alulux, we leverage all these advantages to produce a quality product "made in Germany".
Good to know
Closed aluminium box, roll-formed or extruded
90°, 45° or 20° angle format
Minimum space required, easy maintenance
Operation: Wireless motor, comfort motor drive, crank or standard belt mechanism
Special equipment: 2-in-1 insect screen, fixed shaft connector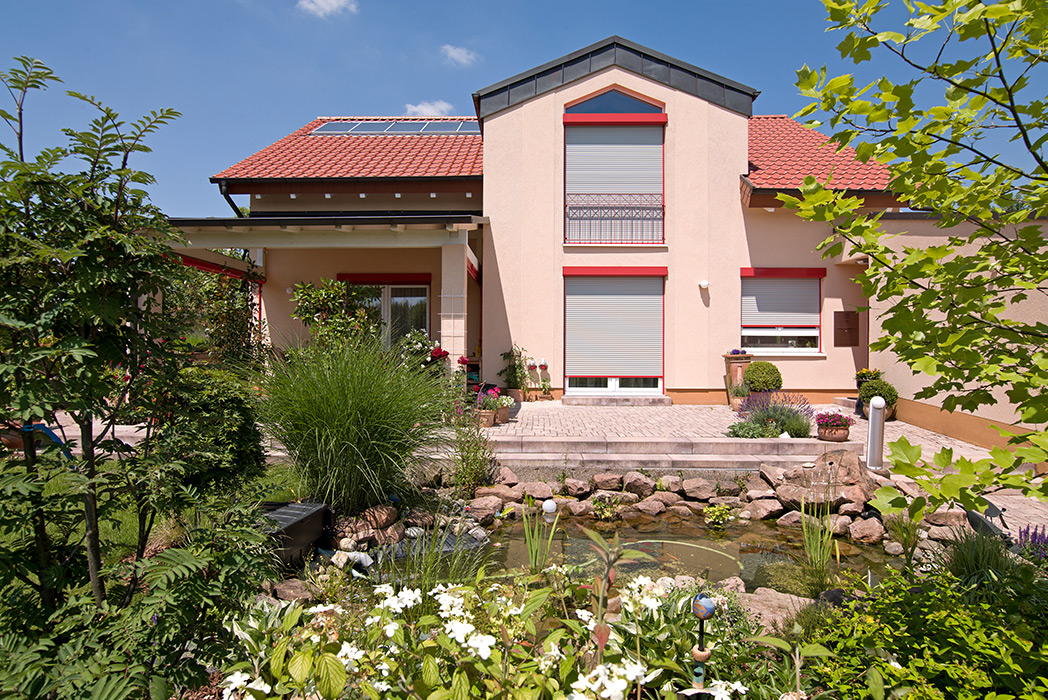 Custom adaptation to your needs
You get your bespoke front-mounted roller shutters exactly the way you want them. You can also choose a design to match the façade of your home. A wide range of colours allows you to be subtle or to make a bold statement.
A practical 2-in-1 insect screen can be installed directly in the Varimaxx. It is covered with fine gauze and can be controlled independently of the front-mounted roller shutter. It keeps out uninvited insects and you can even open your bedroom windows at any time without concern.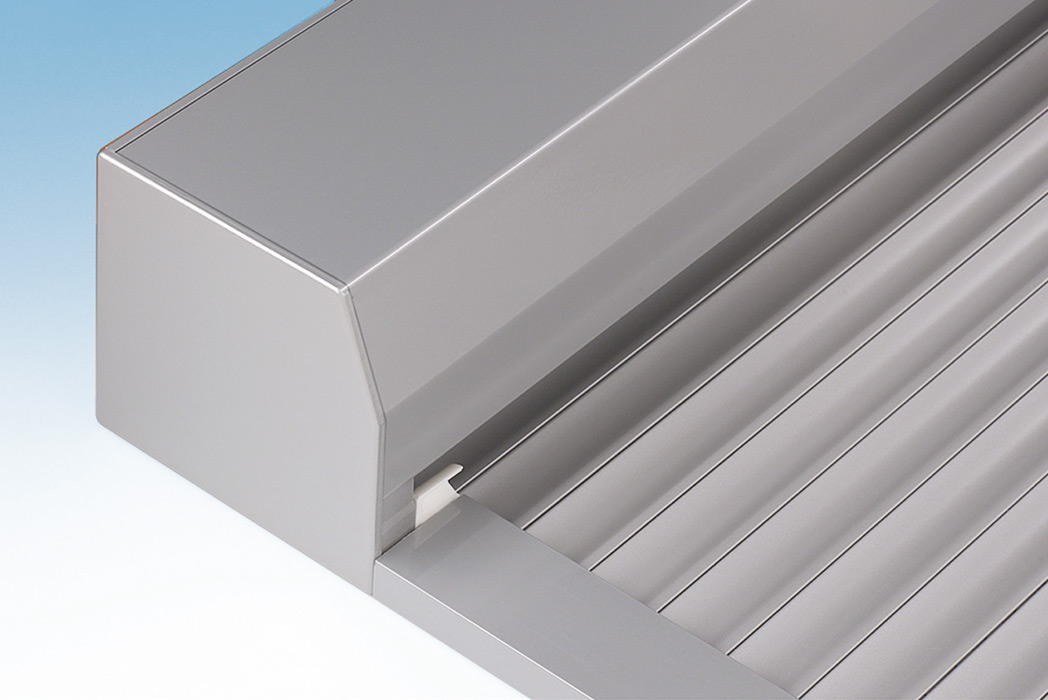 What characterises Varimaxx systems?
The pentagonal shape of the box is characteristic of Varimaxx front-mounted roller shutters. It is installed precisely into the recess, not under the rendering. The box is thus flush with the outer wall, but still visible. This in turn facilitates easy maintenance. The slats run easily and quietly in the side rails.
Varimaxx is extremely adaptable and versatile. Since no structural changes are required, installation costs are very low. It also requires very little space. The closed aluminium box is available roll-formed or extruded, whereby the latter version has a higher material thickness and is therefore sturdier.
Operation is as comfortable and convenient as you want it to be. We offer everything from a standard belt mechanism or a classic crank, to motor or wireless control, so you can easily integrate the installed roller shutters into a smart home system and conveniently open or close them while on the go.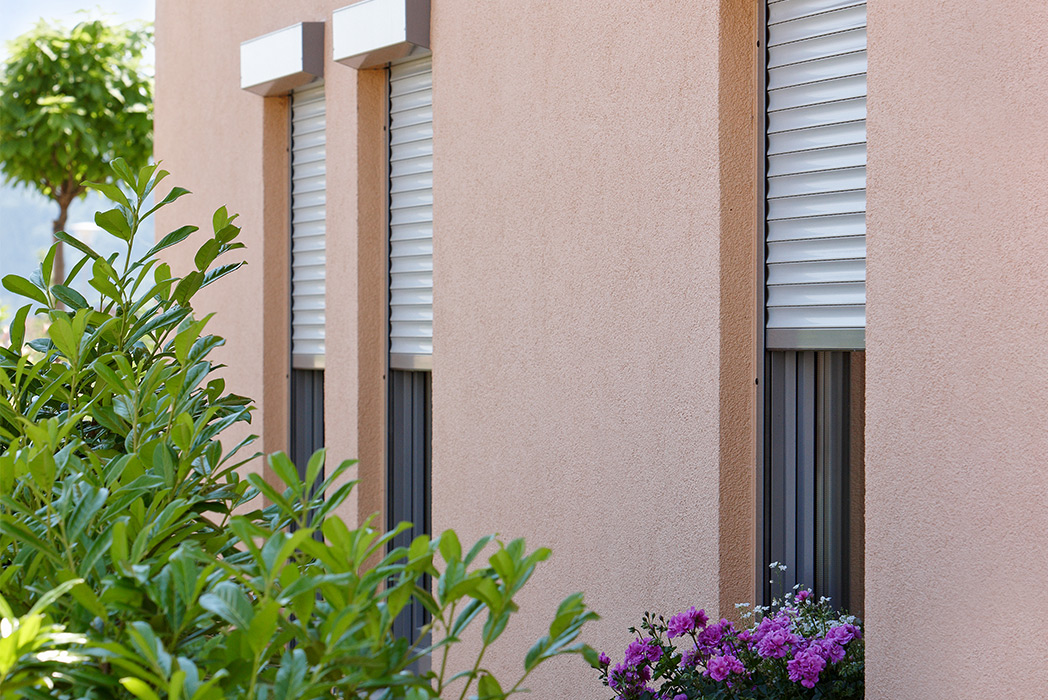 For which window types is Varimaxx suitable?
Whether you are retrofitting front-mounted roller shutters or planning directly for a new building – Varimaxx models are suitable for many types of windows and balcony doors. They are available in three angle formats (90°, 45° or 20°) to suit the conditions of your home and ensure an appearance characterised by clean lines and simplicity.