Solar roller shutters: Front-mounted roller shutters with solar drive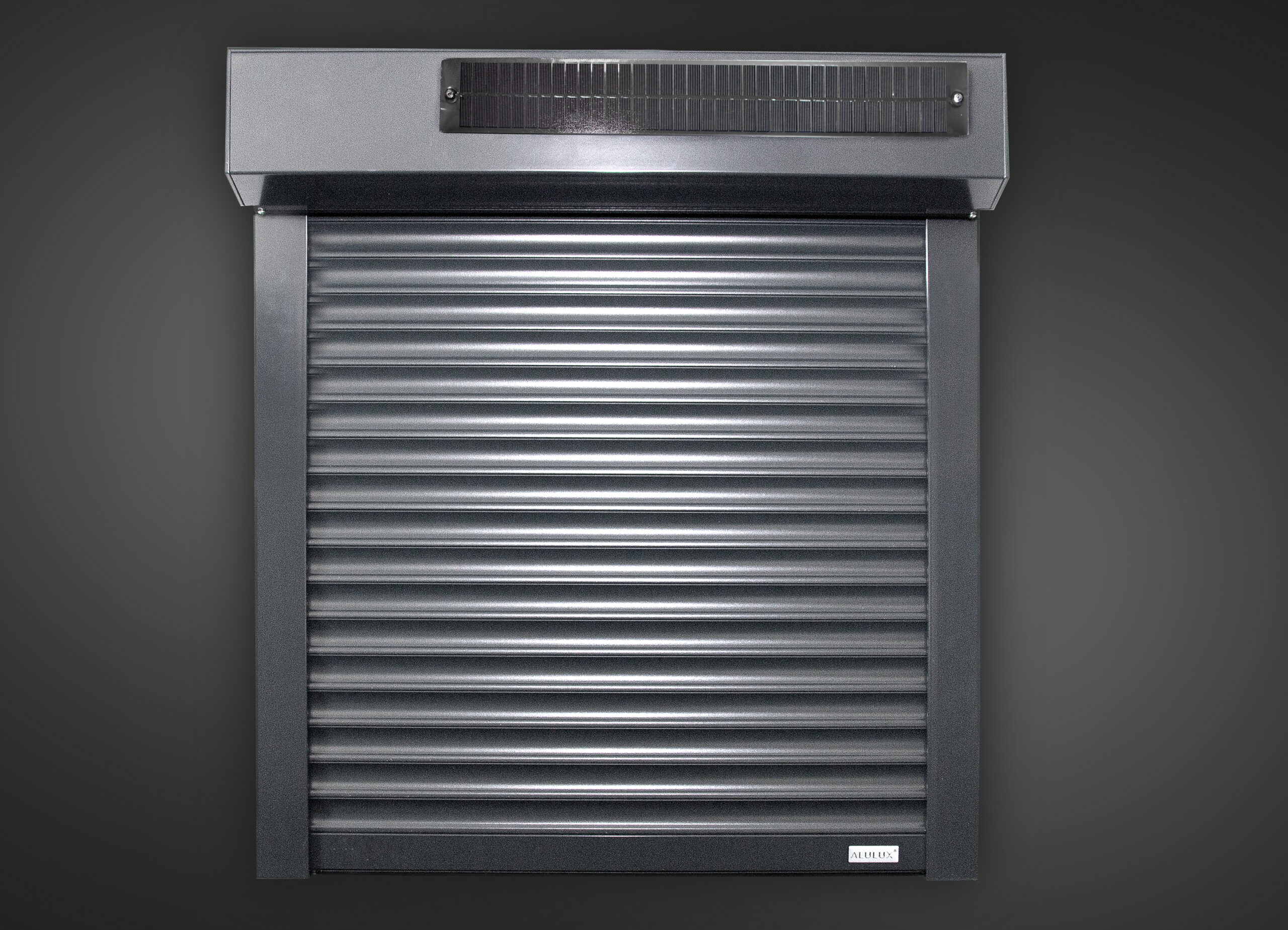 Many building owners shy away from equipping their windows with motorised roller shutters. Especially when upgrading an older building, since tiles often have to be removed and wallpaper torn down for the complex laying of the necessary cables.
This problem can be solved in no time with solar-powered roller shutter systems from Alulux. Not only does this spare you onerous conversion work, you also use renewable solar energy and thus make your property fit for the future. And the investment is all the more worthwhile since the electricity for the roller shutter motor won't cost you a cent in future.

What are the advantages of our solar roller shutters?
First, your home does not lose any heat unnecessarily. Since no electrical connection is required, there is also no need to run cables through the house wall. Second, you get an environmentally friendly and intelligent drive solution whose power is generated completely free of charge.
Tried and tested thousands of times, the solar kit guarantees reliable operation for years. This is also completely independent of the weather conditions, because a built-in power battery stores enough energy for rainy days as well as dark nights. And installing it on the Varimaxx front-mounted box is also child's play.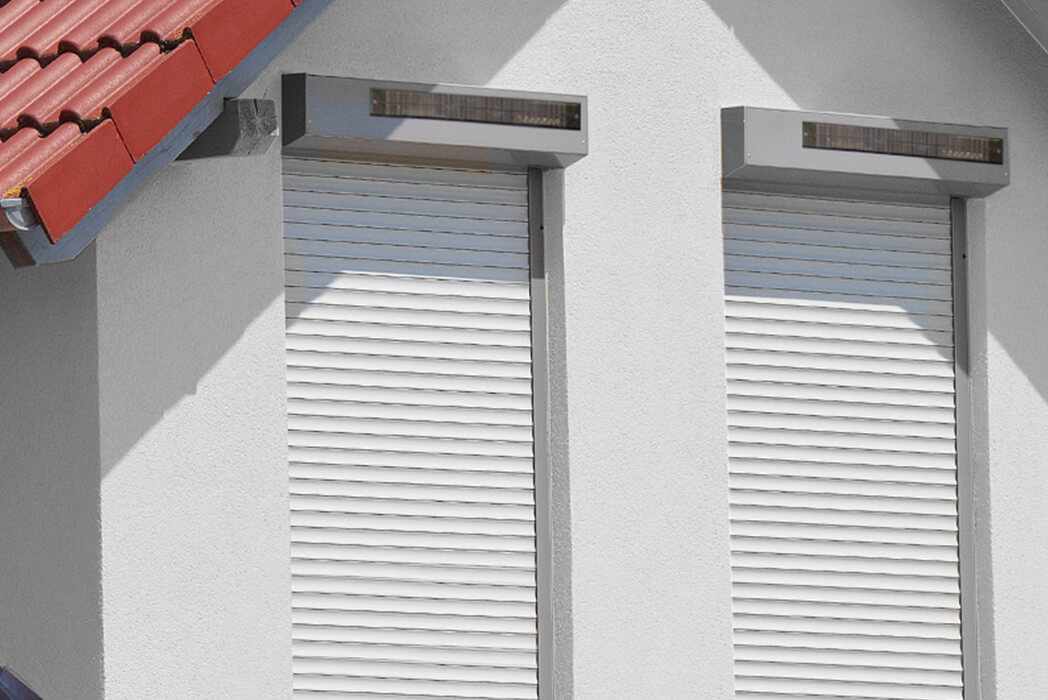 How are Alulux solar roller shutters operated?
A weather-resistant solar panel is mounted on the outside of each front-mounted roller shutter box so that it is optimally exposed to the incident sunlight. A quick release connector connects it to the roller shutter motor. In other words, a replacement panel can be mounted at any time and without any tools.
No specialist required – it's quite easy to do on your own. For you as the owner, this means you do not have to plan for any additional expenses for installation. And it's also no problem to upgrade windows and balcony doors one at a time.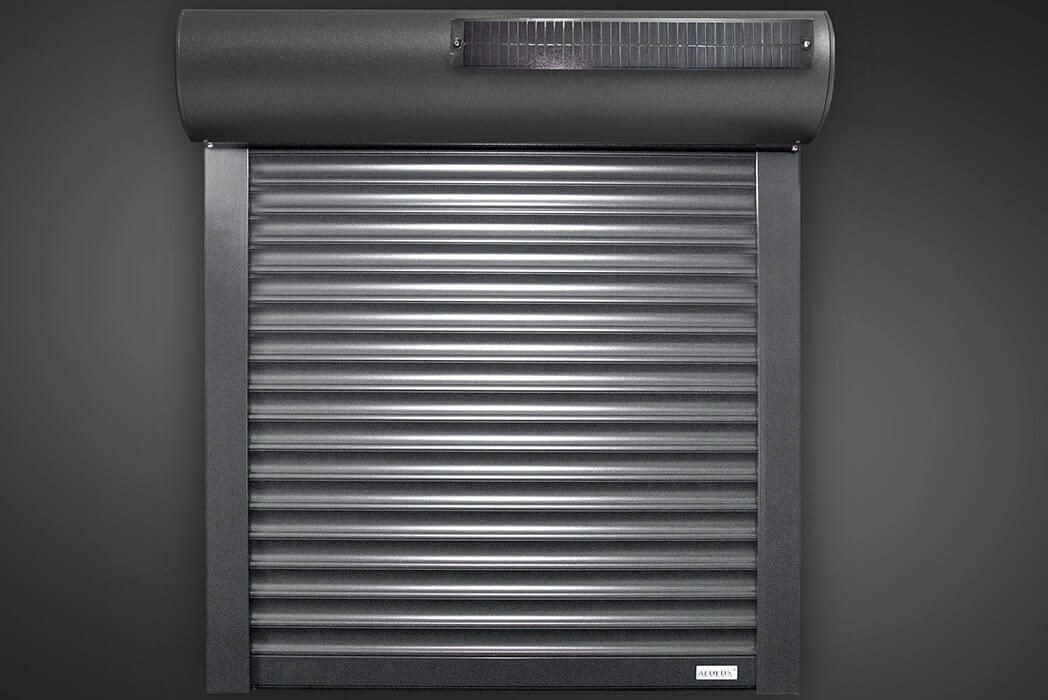 How do you use solar power to darken a room?
The powerful solar panel sits directly on the aluminium box of the respective front-mounted roller shutter. From there, the energy generated is fed into the connected roller shutter system or stored in the built-in battery. This is indispensable, as you want to be able to operate your roller shutters as needed even in the middle of the night or during long periods of cloudy weather.
The independent solar system works on a 12-volt basis and is therefore approved for private use. Because it is mounted to the front of the roller shutter box, the panel cannot get covered with snow or leaves, so it continuously stores sunlight. It efficiently converts even minimal solar radiation.
If you have to operate the motor very frequently or if there isn't enough sun during cloudy autumn and winter weeks to sufficiently charge the battery, the quick charger is there to help.This stopgap ensures that the comfort of your own home is not diminished at any time in these rare cases Your roller shutter drive could hardly be more practical and economical.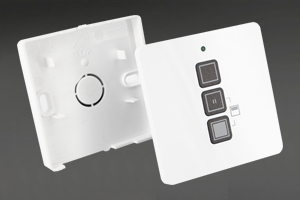 How is the solar roller shutter controlled?
You can control the solar technology for your windows with all Somfy brand radio systems, which can also be used for other Alulux product lines. This makes it easy to conveniently lower individual roller shutters or even darken the complete façade. The respective shutter motors are ready for use immediately after the installation of the solar system.